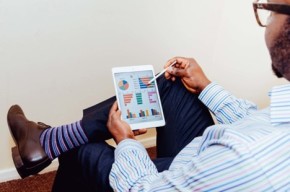 By YW Boston
Increasingly, nonprofit and Diversity, Equity, and Inclusion (DEI) professionals have stressed the importance for organizations to measure their DEI efforts as intently as they measure any other key performance indicators. Nonprofit boards and institutional donors are asking for DEI measurements right alongside program-related metrics.
YW Boston's DEI Services focus on change at three levels: micro (changes to an individual's knowledge, attitude, behavior, and self-concept,) meso (changes in cultural and interpersonal interactions,) and macro (changes in the policies and practices of institutions and communities.) Yet no matter the specific approach to DEI, the process requires a long-term commitment and careful evaluation. That which is not measured, cannot be properly tracked or reassessed, and ultimately, it cannot be prioritized.
Define your scope and purpose
Gathering data for the sake of it cause more harm than good. Particularly when soliciting information about personal experiences of power, privilege, and discrimination; and social identities such as race, gender, ability, sexual orientation, immigrant status, etc. The first step is to identify your unique DEI metrics and why you would like to track them. These metrics should help your organization identify priority areas, set goals, measure impact, motivate staff and leadership, and stay accountable.
Establish your own unique baseline
At YW Boston, we collect DEI data throughout each stage in our programs' processes: pre-, during, and post-. Measuring a baseline allows us to better understand who has signed up to do this DEI work. Knowing both who is entering this work and how allows us to finetune our curriculum, facilitation styles, action plan support, and other elements of our partnership to best serve the partner organization's growth potential. Subsequent evaluations allow us to better understand what change looks like.
Gather meaningful metrics that go beyond diversity
Organizations can be tempted to measure what is most accessible or visible. While this can be a good starting point, solely evaluating diversity metrics will make space for ongoing inequities within the organization. For instance, tracking the diversity of new hires without measuring their engagement, promotion, pay, and retention within the organization does not tell the full story, leaving room for inequitable consequences. A part of this process is to understand deeply the implications and differences between diversity, inclusion, and equity.
Organizations should also think about data intersectionally. This means not just thinking about promotion rates for Black employees, for instance, but promotion rates for Black employees within different departments and with other intersecting social identities such as Black women or queer Black employees.
Account for bias in your evaluations
Evaluations can provide essential data about the progress of your diversity and inclusion efforts. They are also a valuable tool that will inform any adjustments, should you need to course correct. Yet bias often shows up in evaluations, and when it comes to evaluating racial equity, this unaddressed bias can jeopardize the success of your efforts of improving DEI in the workplace. Learn about identifying and mitigating bias: Your evaluations are likely biased. Here's what you can do about it.
____
About YW Boston
As the first YWCA in the nation, YW Boston has been at the forefront of advancing equity for over 150 years. Through our DE&I services—InclusionBoston and LeadBoston—as well as our advocacy work and youth programming, we help individuals and organizations change policies, practices, attitudes, and behaviors with a goal of creating more inclusive environments where women, people of color, and especially women of color can succeed.
As part of that work, we are helping organizations prioritize Diversity, Equity & Inclusion and become socially connected while staying physically distant. During this time, YW Boston is providing organizations with digital workshops and resources to help them better understand the challenges faced by their employees. For more information, please contact Sheera Bornstein at sheera@ywboston.org.