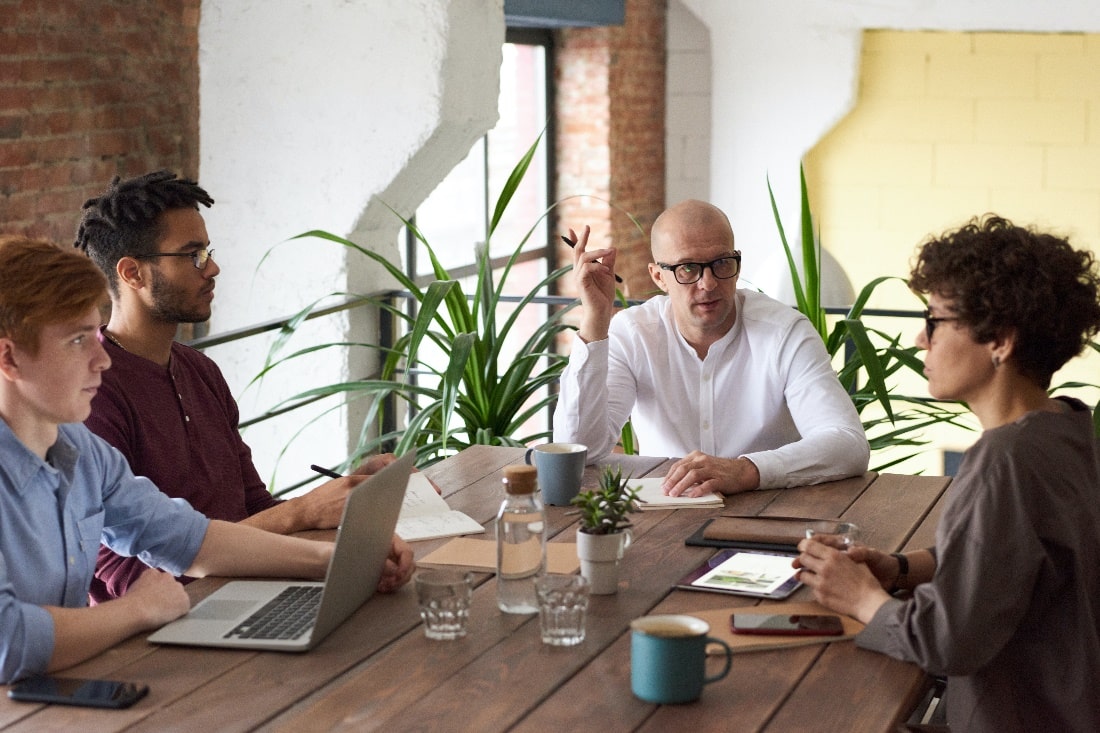 Board of directors are crucial in a nonprofit's diversity, equity, and inclusion (DEI) work. As articulated by BoardSource, due to the responsibilities of their position they "[serve] as a reflection of an organization's values and beliefs about who should be empowered and entrusted with its most important decisions… [and] play a critical role in helping organizations understand the context in which they work and how best to prioritize resources and strategies based on that reality." 
InclusionBoston provides long-term partnerships to nonprofits, including board of directors, and assists in the creation of a tailored plan to help implement DEI-based practices and policies. We recently talked to Kathleen Von Euw and Evan Hines, who work at YW Boston as InclusionBoston Managers, about how board of directors can engage in DEI work to make their organization a more inclusive space.

1. Make diversity a priority within your board
A nonprofit's attempts at DEI efforts mean nothing if the members of the board itself are not representative of the diversity of stakeholders and communities they intend to serve. YW Boston references a tool called the Organizational DEI Journey. A well-meaning nonprofit and board of directors may make official statements on diversity but still have a lot more internal work to do when it comes to the actual diversity of their board. This would put them in the "Symbolic Change" category of the Organizational DEI Journey, several steps away from being "Fully Inclusive."  
2. Take time to understand diversity, equity, and inclusion
Kathleen explains that it is necessary for an organization to develop a DEI understanding: "[The] board is sort of pulling the levers of approval for resources, time, [and] the setting of priorities," which is why the understanding of DEI work is important. She further explains that if an organization is making an effort to prioritize DEI work but the board isn't consistent in this reflection it could have a negative effect on the organization. Without the board of directors having gone through necessary DEI work and reflection, the staff is going to potentially get pushback as they try to implement DEI initiatives.  
3. Board of directors and nonprofits should hold themselves and each other accountable with DEI efforts
Engaging in DEI work across the culture of a nonprofit shouldn't just stem from one place. Board of directors, leadership team members, and staff all have to holistically work together to move the organization to the Fully Inclusive stage of their Organizational DEI journey.  
This collaborative work can be difficult. Both Evan and Kathleen acknowledged that there are power dynamics between a board of directors and the leaders and staff within an organization. While this can be challenging, regularly checking in about your organization's DEI efforts will help you stay on track. As Robin Stacia wrote in Bloomerang, "Through prioritizing diversity, equity, and inclusion your board and nonprofit are committing to transformational work that will benefit your organization and community." 
____
About YW Boston
As the first YWCA in the nation, YW Boston has been at the forefront of advancing equity for over 150 years. Through our DE&I services—InclusionBoston and LeadBoston—as well as our advocacy work and youth programming, we help individuals and organizations change policies, practices, attitudes, and behaviors with a goal of creating more inclusive environments where women, people of color, and especially women of color can succeed.
 As part of that work, we are helping organizations prioritize Diversity, Equity & Inclusion and become socially connected while staying physically distant. During this time, YW Boston is providing organizations with digital workshops and resources to help them better understand the challenges faced by their employees. For more information, please contact Sheera Bornstein at sheera@ywboston.org.