Celebrating the Nonprofit Organizations and Individuals Transforming Communities Every Day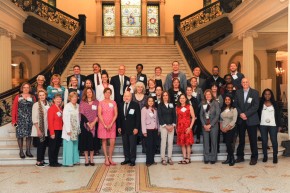 On Monday House Speaker Robert DeLeo, Senate President Stan Rosenberg, and Jay Ash, Secretary of Housing and Economic Development, joined hundreds of nonprofit and business leaders from across Massachusetts at the State House to celebrate MNN's Nonprofit Awareness Day, presented by Citizens Bank.
In his remarks, Senate President Stan Rosenberg spoke about Massachusetts' #1 ranking among all 50 states by U.S. News & World Report, and the role that nonprofits played in the ranking factors. Secretary Jay Ash spoke about his excitement in participating in this year's program, sharing stories about how nonprofits impacted his childhood and made him a better city manager in Chelsea.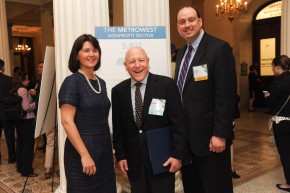 And House Speaker Robert DeLeo spoke about the invaluable contributions the nonprofit sector has made to Massachusetts, stressing the importance of continued partnerships between the nonprofit sector and state leaders.
After the remarks from state leaders and a welcome from presenting sponsor Citizens Bank, Nonprofit Excellence Awards were presented to four organizations and two professionals exemplifying the innovative and effective work done by nonprofits across Massachusetts. The winners each shared impactful stories about their work and what their respective organizations have been able to accomplish.
Congratulations to the 2017 Excellence Award Winners:
We hope that the stories of our Nonprofit Excellence Award winners and the #nonprofitsmakesense social media campaign remind all of us of the unlimited potential we have as a sector when we stand together. Thank you to the elected officials, our emcee Kristy Lee, our sponsors, supporters, attendees, and finalists for helping make this celebration such a success. To see additional pictures of the event click here.