W.B. Mason
Better Prices and Better Service Than Ever Before!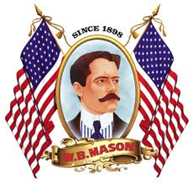 This brand new benefit for MNN members brings you amazingly low prices, superior products, and outstanding personal service. W.B. Mason has everything you need for your office, from supplies and furniture to break room and print/promotional items.
The MNN Member Advantage includes these terrific services:
Member Discounts & Weekly Sales
Preferred Price List customized for the needs of MNN members
Free Next-Day Delivery
No Minimum Order Charges
Customer Support Staff dedicated to your needs
Same-Day Delivery in many areas (always free!)
And even more benefits!
A Massachusetts-based company with over 100 years of experience, W.B. Mason is passionate about helping you make your community stronger. To start saving money and receiving superior customer service today, please contact Joe Gobron at 1-888-926-2766 x8267 or joe.gobron@wbmason.com.