2017 – 2018 MNN Public Policy Agenda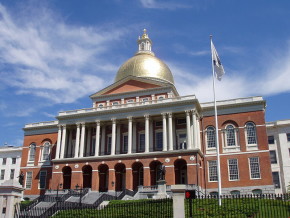 The Massachusetts Nonprofit Network (MNN) is the voice of the Commonwealth's nonprofit community and brings together all parts of the nonprofit ecosystem – organizations, funders, community and business leaders, and elected and appointed officials – to strengthen the capacity of the sector. MNN recently outlined its 2017-2018 public policy agenda, which focuses on the following four issues:
Strengthening nonprofit and government partnerships
Ensuring fair tax policy and supporting accountability
Encouraging innovation and talent
Increasing philanthropy, volunteerism, and civic engagement
Latest Actions
MNN Sends Letter to Ways and Means Chairs to express concerns about the employer health care assessment
On Thursday, March 16, 2017, MNN submitted a letter to Chairwoman Karen Spilka and Chairman Brian Dempsey of the Committee on Ways and Means to express concerns about the employer health care assessment proposal included in Governor Baker's FY2018 Budget. This proposal would unfairly burden many nonprofits that have employees who elect coverage through a spouse's or parent's private insurance plan, Medicare, or the VA. Read the letter
here
.
MNN Sends Letter to Massachusetts Congressional Delegation to Protect Nonprofits' Nonpartisan Status
On Thursday, March 9, 2017, MNN submitted letters to the Massachusetts congressional delegation to express strong opposition to legislation (S.264/H.R. 781) that would make changes to the Johnson Amendment, which protects charitable nonprofits, foundations, and religious congregations from political activities and allows them to be nonpartisan problem-solvers. Read the letter
here
.
MNN Joins Hundreds in D.C. to Preserve Charitable Giving
On Thursday, February 16, 2017, as a member of the
Charitable Giving Coalition
, MNN joined hundreds of nonprofit leaders from around the country for a fly-in lobby day on Capitol Hill. The Massachusetts team, which included MNN, United Way of Central Massachusetts, Boston University, Williams College Museum of Art, The American Red Cross, and the Faith and Giving Coalition, met with members of the Massachusetts delegation and urged them to preserve and expand charitable giving. We shared statistics about the breadth and depth of the Massachusetts nonprofit sector and the importance of individual donations. Click
here
to see a copy of the letter that we sent to the entire Massachusetts congressional delegation.